New Products Just Arrived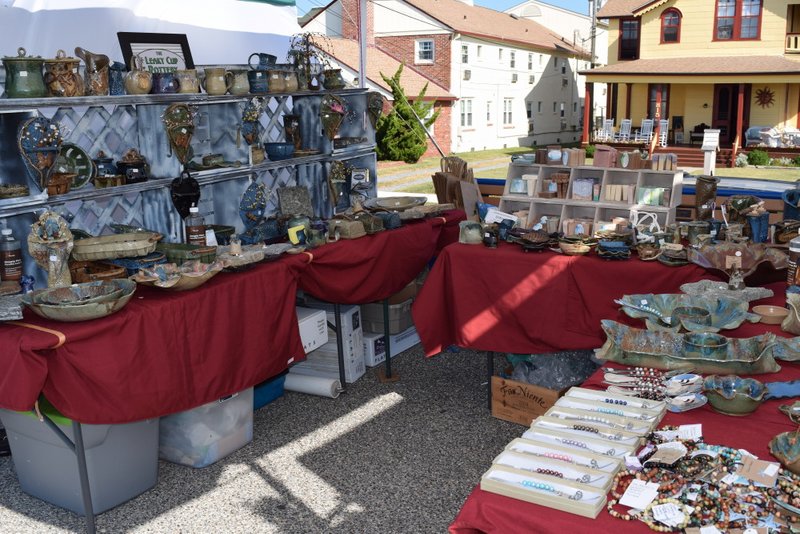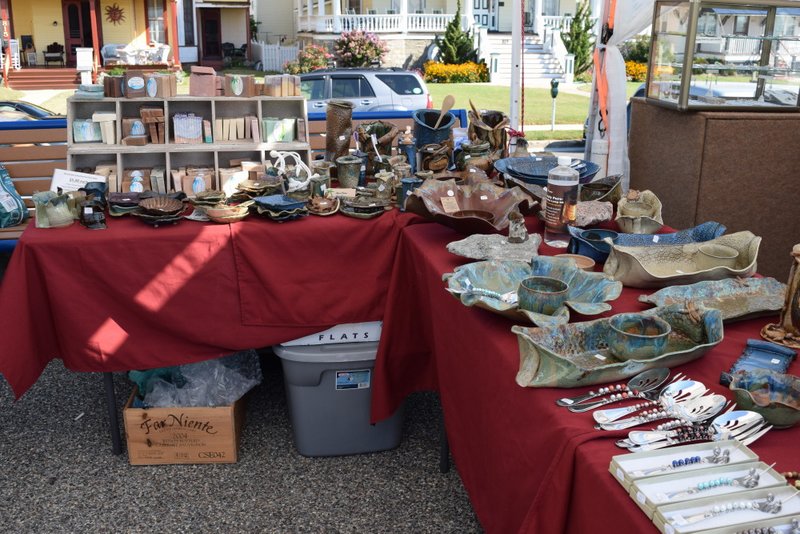 Above pictures: Cape May craft show in NJ
About Us… The Prosser Family
Rick and I both enjoy doing pottery together. We started about 7 years ago in our lawn mower shed which became our little pottery studio. Rick is a multi-skilled craftsman. He works full time as a Masonry contractor and full time at night as a potter. He enjoys making the butter dishes, baskets, boats, bakeware and more. He also makes the rock candles.
Me, I was in the medical field as a cardiac research coordinator but pottery was definitely my passion. So I retired and opened our first store here in Historic Smithville NJ. Now our pottery is traveling the world. We get customers from all over taking our pottery home. Some day I'll have a map with.. Where did the Leaky Cup Pottery go? (Japan, Sweden, Germany, England, Canada, Main, Missouri, Puerto Rico, Iowa, Alabama, Tennessee, Florida, Pittsburgh, Indiana, Ireland, and Italy to name a few) (Somewhere else? You can drop me an email and I'll add your state or country)
I'm usually in the store during the day and in our studio at night. I make the large and small fancy chip and dip bowls, sponge holders, bowls, mugs, grumpy old men candle holders and more... "I love ART "and pottery is a way of expressing my ideas and incorporating them into something fun and functional. I enjoy making the jewelry and hand painting the glassware and ornaments. And for the past two years I have been making soap. It is my newest hobby and most rewarding, because we get to use it and enjoy all the benefits of homemade soaps!
Rick and I both make the utensil holders and some of the other pottery but ... we each have our own style, and some of our customers are starting to distinguish who made what. I have to smile because they are starting to know us. (Thank you it's nice to hear.)
Our son likes to help out at the store. He works for my husband during the week as a stone mason and for me on Sundays. He makes the miniature stone houses we carry from time to time and the beer caddies. He is also our Facebook keeper and I think he is doing a terrific job at that and I am truly grateful for all his help.
Our girls, Denise and Andi help out from time to time. Sometimes you'll see them at our craft shows or painting ornaments and helping us at the Smithville's Children's Festival. They both do an awesome job with their shabby chic paintings from recycled wood and old books, magazines and calendars. They are both so artistic and it brings fun and imagination into our store. I love the shabby chic.